Special entertainment just for our tiny tots!
BABY & TODDLER ENTERTAINER
A fun colorful entertainer arrives with puppets, musical instruments, hand stamps and balloons for a "mommy and me" style show with the children resting on the laps of their parents. The show is filled with music and singing nursery rhymes and lasts for 20 minutes. Followed by parachute play, gentle hand stamps/hand painting and hand twisted balloon animals.
PRICE:
With live ukulele.
$395 for one hour.     $150 per each additional hour.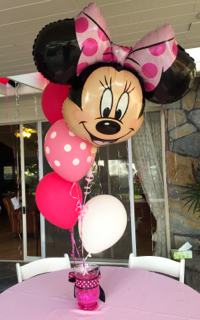 BUNNY ZOO
Have you ever seen a bunny and a baby together? It's definitely cuteness overload. Bunnies being so soft and gentle are the perfect animals to pair up with little tiny kids.
PRICE:
$395 for one hour.     $200 per each additional hour.
BABY PUPPET SHOW
A tiny stage is set up and our baby entertainer sings and works with hand puppets to entertain our tiniest of tots.
PRICE:
$395 for a 30 minute show.
BABY PUPPET PRODUCTION
Same toddler fun as our "baby puppet show" but featuring a large stage and up to three actors. Professional sound system. Great for big venues and larger groups of people.
PRICE:
45 minute puppet production. $695 and up.